25 Oct

Dance…Quite my obsession!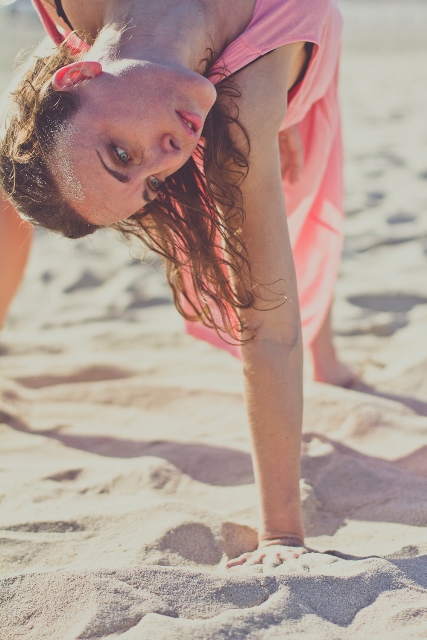 The arts have been my life partner since I was a child. Obsessed with twirling, singing and splashing paints on paper and all over the floor, the arts became my way of expression, release, passion and understanding life.
My school days where spent daydreaming about the stage, eagerly waiting for rehearsals to begin after school hours. My adolescence quickly led me to be part of a semi professional performing arts company for years were I trained and performed in over 3 productions yearly. A scholarship, whisked me away to Cambridge were I began my professional training in performing arts. That's when I was properly introduced to Contemporary Dance and it was love at first sight, I tell you!
This style was so technical and complex. I knew I needed professional training. It didn't take much persuading. I was accepted into Laban Conservatoire in London where I spent the most fascinating 3 years of my life studying and dance training where my choreographic skills developed, finding me yet another adventure, creating dance work!
As my skills developed, I enjoyed my pieces being selected to be performed in theatres in London and abroad. Before I could blink my eyes and quite a few productions later, my life led me to finding a home in Dubai. It started off with a simple holiday but it was where I met the love of my life, Dan.
I spent my days pioneering and developing Contemporary dance in those first 6 years, coaching and training aspiring dancers, building a school and a company, CDD. It was as tough as it was exciting. Dubai was a blank canvas and a dance scene in its infancy. All I needed was the right paints! I threw in all my passion in creating a Contemporary dance scene, as colourful as I could make it. And we had some incredible times!
I decided to close the training part of CDD 6 years down the line. As with all things that flourish, come some difficult decisions. Giving up the school meant that I had more time to create, perform and collaborate in Dubai and worldwide, aspects close to my heart that I was unable to do being the director of a bustling school in the Gulf.
Going solo once again exposed yet another silent partner that had been supporting me day in day out through the whole of my dance career; fitness, strength training and nutrition. This came naturally to me in order to stay lean, agile and strong to face the demands of Contemporary dance as a profession. In pursuing further study on the subject, I was blown away by its importance in aiding me sustain a dancers life. It became inevitable to me that in order to live a healthy life, having a strong body and mind was of vital importance. Not solely as a dancer, but as part of being alive.
This strong sense and urge in understanding the wealth of health led me to develop a new strand to my career, fitness personal training and lifestyle coaching. My dance background enabled me a wealth of knowledge in training the body in a lean and strong way, just like a dancer would. The best part is that you don't have to be a dancer to be as fit and strong and I enjoy training anyone who simply wants to get fit & healthy.
Today, I enjoy a life rich in being involved in art projects, giving Contemporary dance workshops & dancing professionally. The rest of my time is spent lifestyle/ nutrition coaching and Fitness Personal training anyone who has decided to make a life change to become the best version of themselves with a strong and healthy body and mind.
"A life worth living" is a motto I have firmly stuck in the depths of my mind. Through my lessons and my work, I hope to be able to make peoples lives better, happier, easier and fuller in dance, fitness and well-being.